Kenya Travel Guide
Kenya is a richly rewarding place to travel
Kenya is a richly rewarding place to travel
Lapped by the Indian Ocean, straddling the equator, and with Mount Kenya rising above a magnificent landscape of forested hills, patchwork farms and wooded savanna, Kenya is a richly rewarding place to travel. The country's dramatic geography has resulted in a great range of natural habitats, harbouring a huge variety of wildlife, while its history of migration and conquest has brought about a fascinating social panorama, which includes the Swahili city-states of the coast and the Maasai of the Rift Valley. Kenya's world-famous national parks, tribal peoples and superb beaches lend the country an exotic image with magnetic appeal. Treating it as a succession of tourist sights, however, is not the most stimulating way to experience Kenya. If you get off the beaten track, you can enter the world inhabited by most Kenyans: a ceaselessly active scene of muddy farm tracks, corrugated-iron huts, tea shops and lodging houses, crammed buses and streets wandered by goats and children. Both on and off the tourist routes, you'll find warmth and openness, and an abundance of superb scenery – rolling savanna dotted with Maasai herds and wild animals, high Kikuyu moorlands grazed by cattle and sheep, and dense forests full of monkeys and birdsong.
The coast and major game parks are the most obvious targets. If you come to Kenya on an organized tour, you're likely to have your time divided between these two attractions. Despite the impact of human population pressures, Kenya's wildlife spectacle remains a compelling experience. The million-odd annual visitors are easily absorbed in such a large country, and there's nothing to prevent you escaping the predictable tourist bottlenecks: even on an organized trip, you should not feel tied down. The major national parks and reserves, watered by seasonal streams, are mostly located in savanna on the fringes of the highlands that take up much of the southwest quarter of the country. The vast majority of Kenyans live in these rugged hills, where the ridges are a mix of smallholdings and plantations. Through the heart of the highlands sprawls the Great Rift Valley, an archetypal East African scene of dry, thorn-tree savanna, splashed with lakes and studded by volcanoes. The hills and grasslands on either side of the valley – Laikipia and the Mara conservancies, for example – are great walking country, as are the high forests and moors of the Central Highlands and Mount Kenya itself – a major target and a feasible climb if you're reasonably fit and take your time.
Elephants and the environment
Local overpopulation of elephants is usually the result of old migration routes being cut off, forcing the elephants into reserves – like the Maasai Mara and its neighbouring conservancies – where their massive appetites can appear destructive. Adults may consume up to 170kg of plant material daily, so it's estimated that several thousand tonnes of foliage pass through the Maasai Mara elephant population's collective gut each month. This foliage destruction puts new life into the soil, however, as acacia seeds dunged by elephants are released when dung beetles tackle the football-sized droppings, breaking them into pellets and pulling them into their burrows where the seeds germinate. Elephants also dig up dried-out waterholes with their tusks, providing moisture for other animals. Elephants are architects of their environment, setting the inter-species agenda by knocking over trees, creating deadwood habitats for invertebrates and causing hundreds of other impacts, all of which are natural functions in a dynamic ecosystem.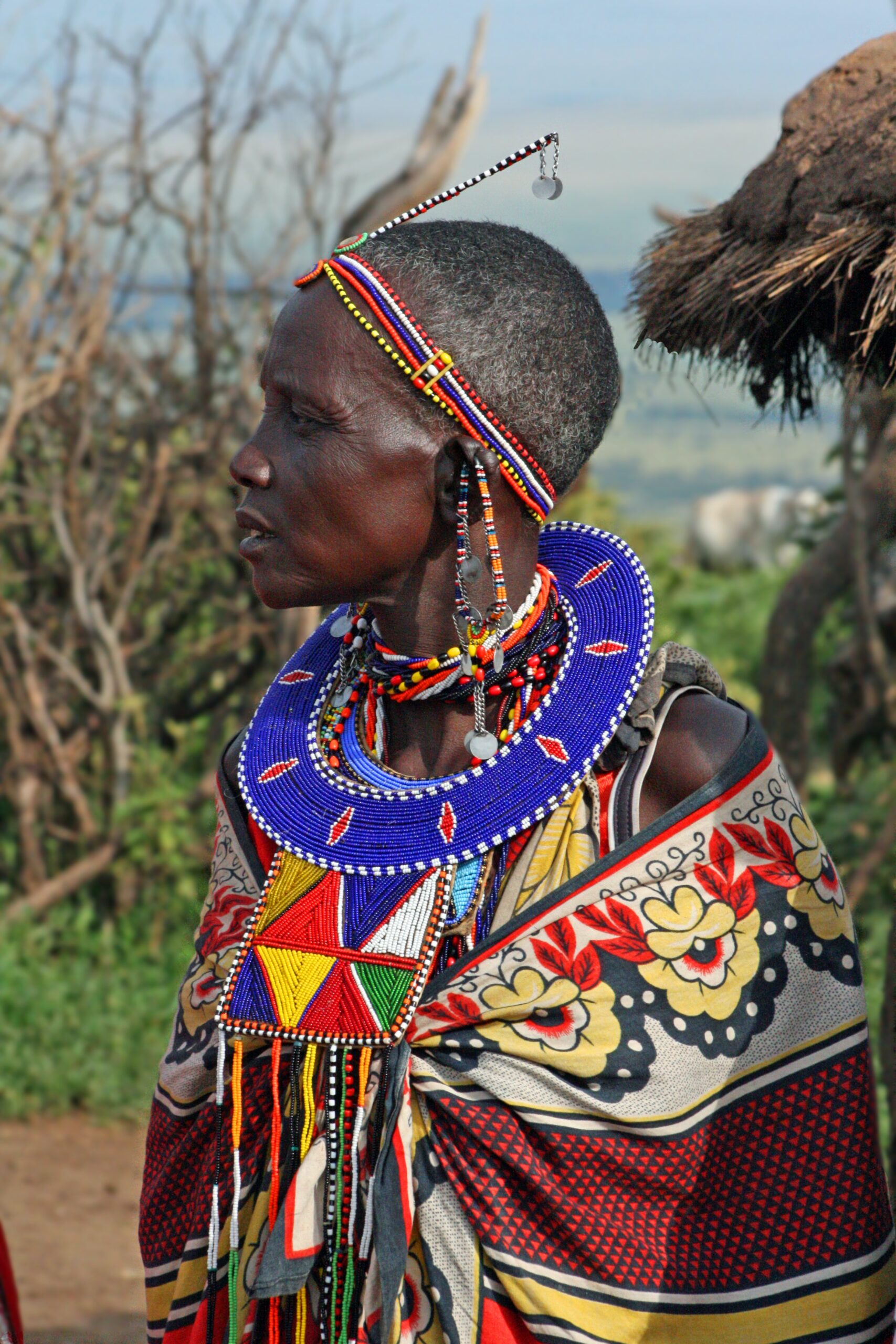 For Kenya's forty-plus ethnic groups, the most important social marker is language and the best definition of a tribe (a term with no pejorative connotation) is people sharing a common first language. It's not uncommon for people to speak three languages – their own, Swahili and English – or even four if they have mixed parentage. The largest tribe, the Kikuyu, based in the central highlands, make up about 20 percent of the population; the Kalenjin from the Rift Valley 15 percent; the Luhya of western Kenya 14 percent; the Luo from the Nyanza region around Kisumu 12 percent; and the Kamba from east of Nairobi 11 percent. Many people from these big ethnic groups have had a largely Westernized orientation for two or three generations and their economic and political influence is considerable. Which isn't to say you won't come across highly educated and articulate people from every tribal background. "Tribes" have never been closed units and families often include members of different ethnic background, nowadays more than ever. Politics still tends to have an ethnic dimension, however: people retain a strong sense of whether they are locals or newcomers. Inter-tribal prejudice, although often regarded as taboo, or at best an excuse for humour, is still quite commonplace and occasionally becomes violent. Smaller ethnic groups include the closely related Maasai and Samburu peoples, who make up little more than two percent of the population. Well known for their distinctive and still commonly worn traditional dress and associated with the national reserves named after them, they herd their animals across vast reaches of savanna and, when access to water demands it, drive them onto private land and even into the big towns. Many Turkana and some of the other remote northern groups also retain their traditional garb and rather tooled-up appearance, with spears and other weapons much in evidence.